Cody Family History Center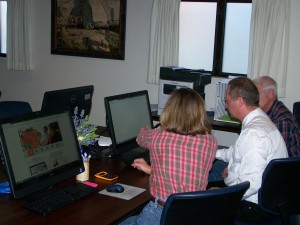 The Cody Family History Center is located inside the same building as the Historic Cody Mural and Museum at 1719 Wyoming Avenue, Cody, Wyoming. It serves the surrounding area. All community and visitor patrons are welcome. The staff is friendly, knowledgeable and willing to help.
The center has the ability to order any of the films and fiche available through the Family Search Catalog. It has over 1100 microfilms plus microfiche in-house. Also available are local histories, genealogies and cemetery records. This center has access to the Family History Center Portal page which gives free access in the center to premium family software and websites that generally charge for subscriptions. The Center has several resources to help patrons do their research including computers, microfilm readers, microfiche readers, printers and scanners.